Several weeks ago I journaled and blogged about the
the importance of passions.
After a day filled with turmoil and disappointment, I attempted to gravitate to the core within myself. Times of desperation require a search for purpose. I am in search of a purpose that will be meaningful enough to give up ED. I thought, 'What do I really want to do with my life? What

am I competent in

are my passions?' My insecurities about my intellectual capacity and future that's rapidly approaching have led to a sincere realization. I do not want to spend my life trying to impress and please others. I'm tired of realism and logic.

Whatever happened to passions and dream chasing?

Since I can remember I have found passions among many global causes, of which include the environment, poverty, broken homes & relationships and politics. However, there are several 'loves of my life' that have remained consistent and in congruence with my values and morals. The first step towards my journey for a purpose is to identify my passions:
Kids.
Music.
Judaism & Israel.
Psychology.
Frozen Yogurt.
Best Friends.
Now, what sort of recipe, though not a pie (hehe), can I concoct from those eccentric ingredients? In a
perfect
ideal world, I'd write and perform motivational and inspirational songs for Jewish children who have eating disorders while my best friends pass around ice cream cones...
Though, that idea sparks my interest and I'm very inclined and intrigued to bring reality to that recipe, I'm not so sure it's quite feasible. Nonetheless, I have committed to a week long challenge and goal. Over the next 7 days I want to explore the possibilities. I'm on a quest to find the inspiration behind the treasure others have found by following their purple, passionate road. From now until next Wednesday I will feature an article about what someone has done to give meaning to their lives. From Nobel Peace Prize winners to those who have been awarded CNN's most noted, 'Ordinary People, Extraordinary Impact' (which by the way, is my absolute dream to achieve), I will research, learn and be inspired.
I want to take this last moment of this entry to thank those who have sent such insightful, generous and thoughtful comments and e-mails. I can not transpire my unconditional gratitude into words.
You
keep me from going under--
you raise me up.
I absolutely adore taking time out of my day to read your responses, answer your questions and better acquaint myself with you. I hope you never forget that,
we are all in this together.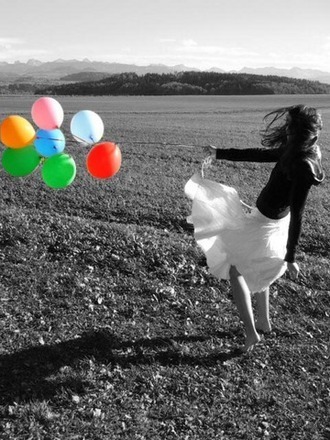 "Every dream begins with a dreamer. Always remember, you have within you the strength, the patience, and the passion to reach for the starts to change the world."- Harriet Tubman