Perhaps the one aspect of life in Pennsylvania that I am able to enjoy is appreciation for the change in seasons. I've recently decided that
autumn is my favorite
, by far because of all it has to offer:
Rich colors paint beautiful landscapes,
warmth and comfort is found in earth's abundance of nourishments
and the apparel is made with gorgeous, comfortable & plentiful material without suffocation
(i.e. turtlenecks!)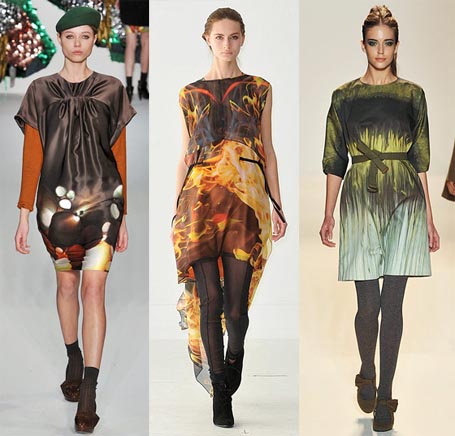 Autumn is the beautiful transition from a
wet & wild summer to a warm & cozy winter and from
su
mmer flings to
holiday love & lust
. It is also the period during which families are reunited and give thanks for all to be grateful for. This past fall has been especially important to me as I, like the seasons, have made transitions. I have gone from a decayed, sun-burnt body and soul to one that has been renewed (or re-energized) and rejuvenated with vibrancy. Throughout my recovery process a significant amount of time has been spent on mindfulness on the beauty that 'falls' (pun intended) around me. Though I continue to face my demons and even lose the occasional battle each and every day, this season has offered tremendous significance in my life and I am forever grateful.
As my series on
a
s

earch for passions
ends I have given great thought to the next segment. From now until Thanksgiving I will recall all that I am thankful for and all whom I share gratitude and appreciation for. The story of this next hero holds a dear place in my Jewish heart. Sir Nicholas Winton, a London stockbroker, heard stories from friends in Prague of Jews losing their jobs and homes under Nazi occupation, during World War II. He feared the worse was yet to come and decided to do something. Winton decided to save as many Czech children as he could as he masterminded their incredible escape. He raised money, begged the British government to grant visas, chartered trains and found families in England to adopt the children. ABC News wrote a story about this rescuer of 669 Holocaust children who was honored by survivors.
Every hero and significant contributer I have mentioned have dedicated their lives to supporting a similar cause-- aid to children. As I have mentioned plenty of times, I am extraordinarily passionate about children, as I believe they are our angels of the future. I can only hope to improve or impact some life of a precious child as a thanks for the daily struggles life entails and for the brighter future our world has to offer.
"I am a little pencil in the hand of a writing God who is sending a love letter to the world."